Last summer vacation, I had an opportunity to be in dad's hobby workshop and decided to have a look at my pending projects. (I am no longer a science student but now in School of Fashion Technology for my BS Degree) I realized that I had a lot of parts in boxes that I ordered and must be utilized!! I decided to complete one more project as all that was to be done was to design a board.
OLD Way

New Way!!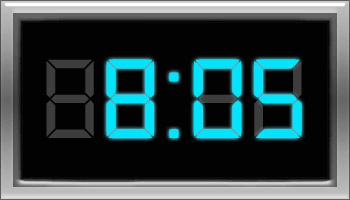 PIC Clock project detailed here is based on PIC16F1307 and associated DS1307 chip.
Project is designed as a School Project where everything that is used is on front side of the board. There are no cases made or will be made. You may make suitable case of your own choice, something like a photo frame, perhaps.
Clock is designed on a double sided PTH Board and works on 12V supplied by an external 12V DC adaptor. (Not part of Kit) RTC (Real Time Clock chip DS1307) has a small button cell to keep running when DC12V supply is interrupted.
2X16 LCD with backlight is used. A larger 2x16 LCD called "Jumbo" may be used with small change in connections and using a ribbon cable.
At moment only project PCB is available. If time permits, I will make few kits available.